Featured News/Events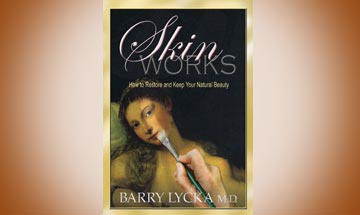 Skin Works
Dr. Lycka's Best Selling Book Learn How to Restore and Keep Your Natural Beauty It's never been easier to look and feel better. This book will help you achieve your dreams.
Learn More

A Message from the Canadian Skin Cancer Foundation
As many of my readers know, I founded the Canadian Skin Cancer Foundation more than 10 years ago when I began to experience an increase in the number of skin cancer diagnoses in my practice. I just couldn't understand how this could be happening when skin cancer is a highly preventable disease. So I set out to create awareness and educate Canadians about how they could protect themselves from the sun's harmful UV rays, how to use the ABCDEs of early detection and the risks associated with the use of tanning beds.
Learn More
Meet Dr. Lycka and See His Office
Choose to reclaim your youthful, energetic appearance! Work with Dr. Lycka to improve your image.
Contact us to set up your consultation.
What is it like having surgery at Dr. Lycka?

"The positive results of my surgeries have made me feel satisfied with seeing Dr. Lykca and made me feel confident that I made the right decision."
What is CLOUD?

"I have been using the CLOUD cream and have noticed a significant improvement in my skin."