Blepharoplasty (Eyelid Rejuvenation)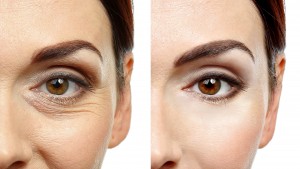 Blepharoplasty (Eyelid Rejuvenation) is literally a dream come true. Tired baggy eyes which previously required surgery can now be treated easily by laser surgery. Event wrinkles and dark circles can be removed or eliminated. This technique gives superior results while markedly decreasing the risk and postoperative.
What is Blepharoplasty (Eyelid Rejuvenation)?
Blepharoplasty (Eyelid rejuvenation) is a procedure which repairs droopiness from the upper eyelids that may involve removing excess skin, muscle, and fat. The procedure is also performed on the lower eyelids to reduce bagginess.  Most patients get this procedure for cosmetic reasons.
Who should consider Blepharoplasty (Eyelid rejuvenation)?
Anyone who has drooping eyelid, wrinkles, crow's feet, puffiness or dark circles. These features can make you look older and more tired than you feel. In general, the best candidates are men and women who are physically healthy, psychologically stable and realistic in their expectations.
What are the benefits of a Blepharoplasty (Eyelid rejuvenation)?
Removes baggy, puffy or droopy eyes
Removed excess skin of the upper eyelids
Improves the contour of the eyelids
Improves wrinkles and skin texture
Enhances crow's feet, lines, and dark circles
Less bleeding, bruising and swelling
2-week recovery
What can I expect my results to be after Blepharoplasty (Eyelid rejuvenation) surgery?
After Blepharoplasty procedures, you may experience some swelling and bruise around the incision site. Bandages are not required, and most patients return to regular activities about ten days following the procedure. Eyelid surgery improves your appearance for years. In many patients, this is virtually permanent, but in some, the problems may gradually recur, but usually after years of improvement.
Before and After – Blepharoplasty (Eyelid Rejuvenation)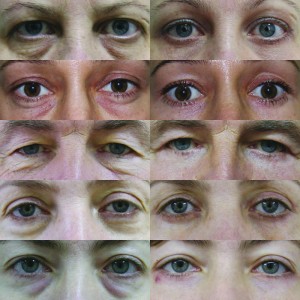 Why choose Barry Lycka MD & Associates?
Laser surgery is more than a cosmetic procedure. Each patient is a hand-crafted work o f art. Although it is impossible to guarantee perfection, aesthetic improvement occurs individually every case.
Our goal is to achieve the highest degree of aesthetic improvement while minimizing the danger of surgery and ensuring a rapid recovery. Although we cannot guarantee success in every case, we promise to work with you to obtain the results you want to achieve.
Barry Lycka MD & Associates will make sure that we recommend the best procedure to achieve the results you want. Dr. Lycka and his medical team will review all necessary precautions and risks to all treatments and procedures we offer. Our commitment is to you! During your consultation, pre-surgery, and post-surgery We are with you every step of the way!