Cellulaze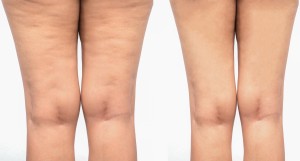 Cellulaze is a minimally invasive surgical procedure that removes cellulite and restores the look and feel of your arms, thighs, stomach, hips and legs. It is the only treatment that attacks the structural problems beneath the skin that cause cellulite.
How is Cellulaze performed?
Cellulaze uses a minimally-invasive laser to level out bumps caused by fat and the thinning of the skin. The treatment releases the fibrous bands that pull down the skin and stimulates collagen production to increase your skin's depth and elasticity. The procedure takes about 1-2 hours depending on the size of the area being treated.
What are the benefits of the Cellulaze procedure?
• Clinically proven
• Long- Lasting results
• In most cases, one treatment per area is required
What is the recovery period after the Cellulaze procedure?
The Cellulaze procedure only requires a local anesthetic. You may experience some brushing and discomfort shortly after the procedure however you will be able to resume your normal activities within a day or two. Results are immediate and will continue to improve over 3 to 12 months
What kind of results can I expect after the Cellulaze procedure?
Since new collagen is formed in the areas treated with Cellulaze and the structures under the skin are altered, results are long-lasting. However, it is important to maintain a healthy diet and exercise regimen to continue to enjoy Cellulaze cellulite laser results.
Before and After Cellulaze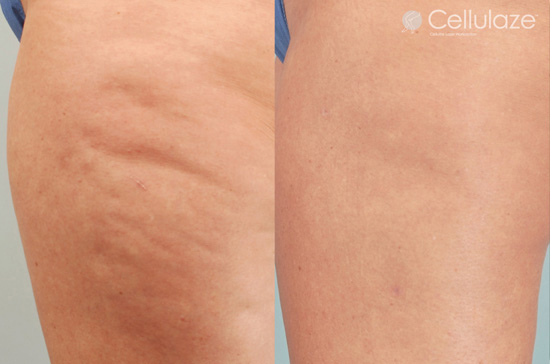 Finally! An effective Cellulite Removal Treatment!