Our Associates
We have an extensive network of trusted associates who are well-versed with a wealth of knowledge and experience from all aspects of dermatology and cosmetic surgery. Our associates come with advanced training and years of experience to meets the needs of our patients.
Another great benefit is that our associates bring the "female perspective". Most women and men considering cosmetic surgery feel more comfortable with a medical professional that personally understandings them.
Michelle Jeannotte MN, NP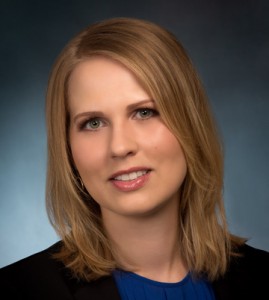 Michelle recently graduated with her Master's in Nursing as a Nurse Practitioner from Athabasca University. As a nurse practitioner, Michelle is able to conduct comprehensive health assessments, diagnose health and illness conditions, and treat and manage acute and chronic illnesses.
She can also interpret screening and diagnostic tests, perform procedures and prescribe medications and therapeutic interventions. In fact, Michelle went back to earn her master's in part because as a nurse she didn't want to merely take instruction from physicians, but rather wanted to work collaboratively with patients and doctors to come up with a plan of care.
At Dr. Lycka's office, Michelle specializes in cosmetic injections and also conducts skin care consultation and minor surgeries.
Michelle loves being a nurse because she loves helping people. She finds nursing to be an incredibly rewarding role because she gets to help patients through difficult times in their lives.
Michelle comes to Dr. Lycka's office from her previous role in urgent care with the East Edmonton Health Centre. Previous to that she was a Primary Care Nurse the Edmonton Southside Primary Care Network. She also has experience as a bilingual nursing instructor at the University of Alberta. It was here that she earned her undergraduate degree, a BSCN in nursing, in 2007. Michelle has also worked as an RN at Edmonton West Primary Care Network and Southwest Home Care in Edmonton.
Michelle has a great passion for community and international aid initiatives. She has traveled to countries like Ghana and Egypt to perform procedures and teach local professionals new skills. Closer to home, she volunteers each year for Santa's Anonymous and is a past member of the Skin Cancer Awareness Committee.
Alysha Lust MN, NP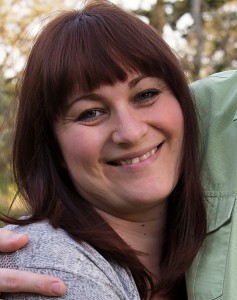 Alysha Lust is a Family Health Nurse Practitioner. She is a graduate of the Masters in Nursing/Nurse Practitioner program at the University of Alberta with a focus on family, all ages. As a Nurse Practitioner Alysha is able to conduct comprehensive health assessments, diagnose health and illness conditions, and treat and manage acute and chronic illnesses.
Prior to becoming a Nurse Practitioner, Alysha completed a Bachelor of Arts with a focus on Recreation Therapy and later returned to the University of British Columbia to complete her Bachelor of Science in Nursing. Alysha is committed to providing quality and comprehensive healthcare to patients.
Alysha brings a diverse clinical background, having worked in acute medicine, emergency departments in urban and rural Alberta, in remote First Nation communities, and most recently in an outpatient intravenous therapy clinic.
Alysha enjoys traveling and exploring within Canada and abroad, volunteering – having been a part of global nursing initiatives in Ghana and India, playing piano and making music, walking in the Edmonton river valley, and spending time with her family.
Alysha is excited to be a part of the collaborative team at Dr. Lycka and Associates, and looks forward to getting to know and work with you!