Lip Augmentation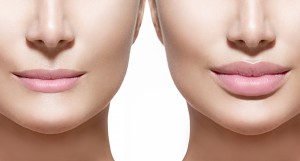 Most of our favorite celebrities have beautiful, full and luscious lips, but we'll tell you a little secret. They probably weren't born with them! Full, beautiful lips are within reach of just about anyone. When done properly, lip enhancement techniques look incredibly natural and beautiful with our lip augmentation procedure.
What is Lip Augmentation?
As we age, we all lose volume in our lips. Lip augmentation is a cosmetic procedure that provided patients with fuller plumper lips.
How is the treatment performed?
Small Hyaluronic Acid dermal fillers are injected into the lip area improving the shape of the lips resulting is the lips to give an appearance of plumper fuller lips.
What type of fillers is used for Lip Augmentation?
At Barry Lycka MD & Associates we using the best Hyaluronic Acid filler on the market such as:
What are the benefits?
Using Hyaluronic Acid dermal fillers allows for:
Control over the lip volume
Can be injected at a controlled pace of treatment
Less Bruising around the injection area
Reasonably Long lasting results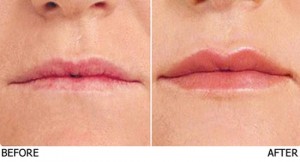 What kind of result can I expect?
Results will last about 4-6 months after treatment. The filler I s completely harmlessly absorbed into the body. The procedure is quick and relatively painless. Many clients return to our office every six months to ensure their beautiful lips last!
Why choose Barry Lycka MD & Associates?
Barry Lycka MD & Associates will make sure that we recommend the best procedure to achieve the results you want. Dr. Lycka and his medical team will review all necessary precautions and risks to all treatments and procedures we offer. Our commitment is to you! During your consultation, pre-surgery, and post-surgery We are with you every step of the way!