Male Breast Reduction (Gynecomastia)
There's nothing wrong with wanting to look and feel more confident. More and more men these days are investing in cosmetic procedures to make them look younger and fitter. If you have unwanted fat in your chest area, smart lipo or coolsculpting treatments may be right for you.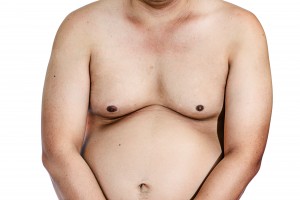 What is Male Breast Reduction Gynecomastia?
Male gynecomastia is when a man's breast become enlarged. It's usually due to hormone imbalance and change, weight fluctuations, genetics, and medications.
What is Male Breast Reduction?
Male breast reduction is a cosmetic procedure which treats the gynecomastia or enlarged male breast. Fortunately, Dr. Lycka has a few cosmetic producers that can help!
How is a Male Breast Reduction performed?
There are three procedures that Dr. Lycka recommend to remove excess fat and glandular tissue to restore a flatter, firmer and more masculine contour on the chest area.
What are the benefits of having a Male Breast Reduction Procedure?
The benefits of having a male breast reduction procedure are both physical and psychological.
Physically
No more unattractive sagging breasts
More definition around your major pectoral muscles that were hidden under the breast
Your physical appearance will bring back your confidence
Psychologically
No more embarrassing breast
No longer being self-conscious about your body's appearance
Before and Afters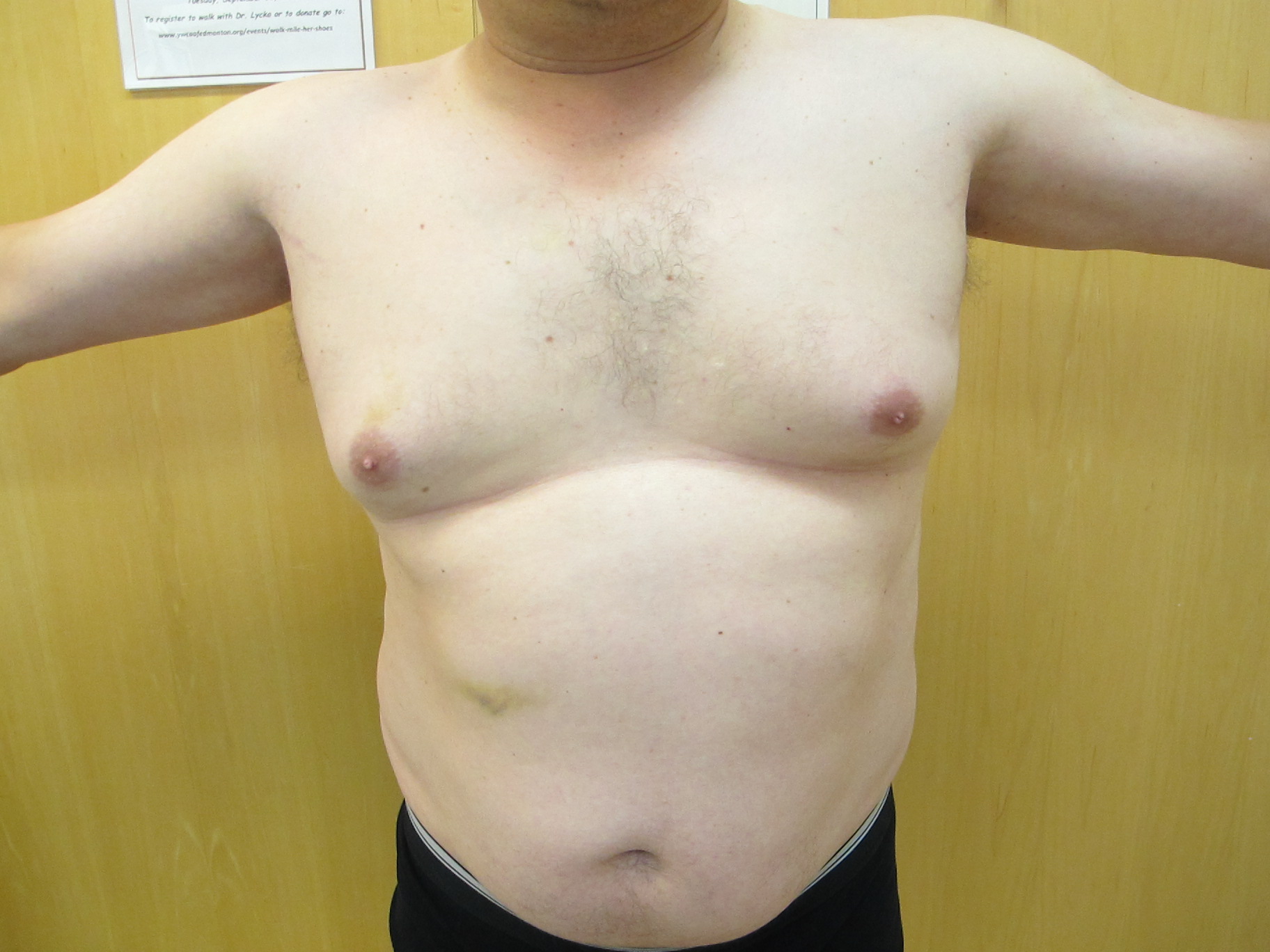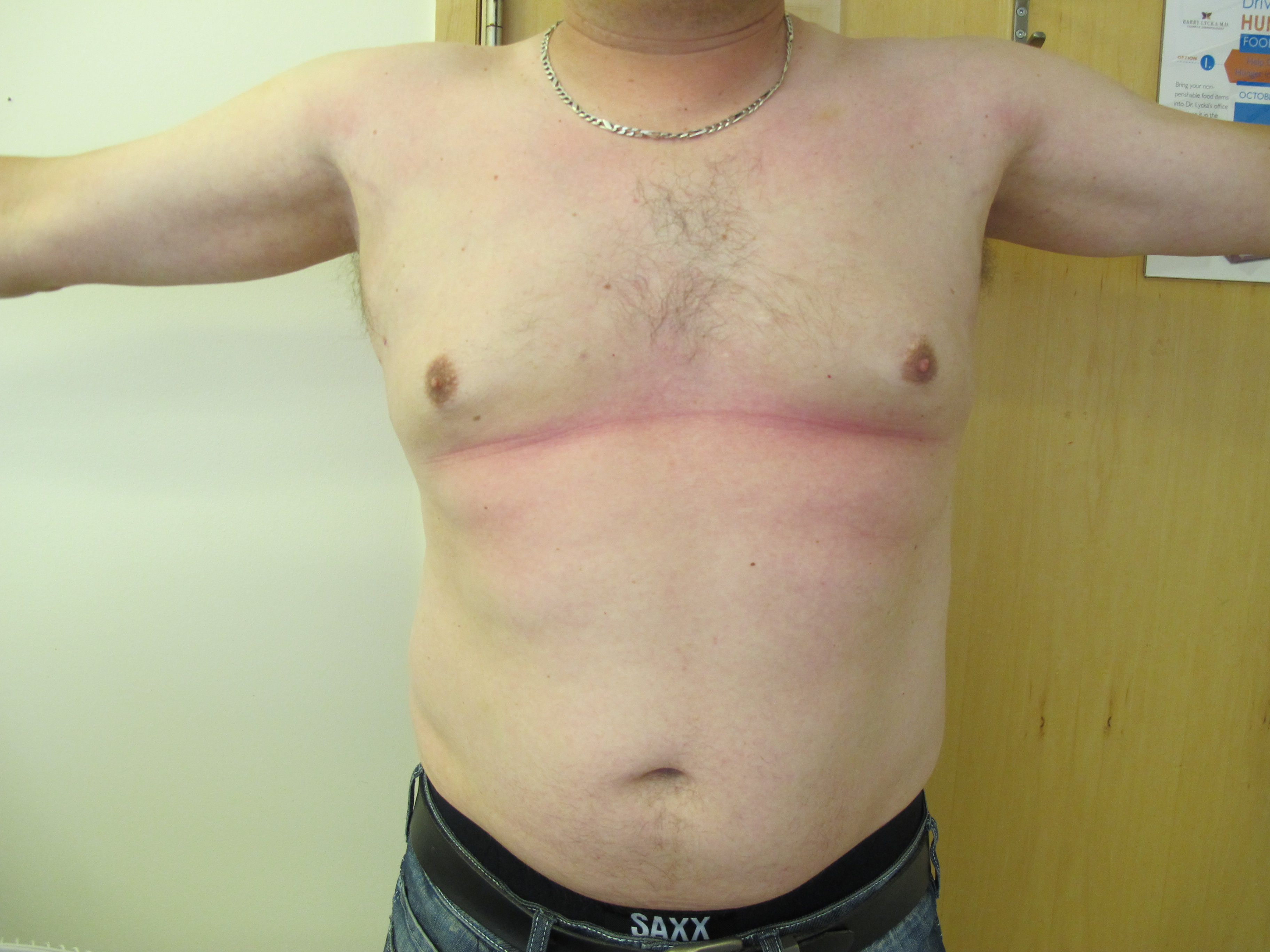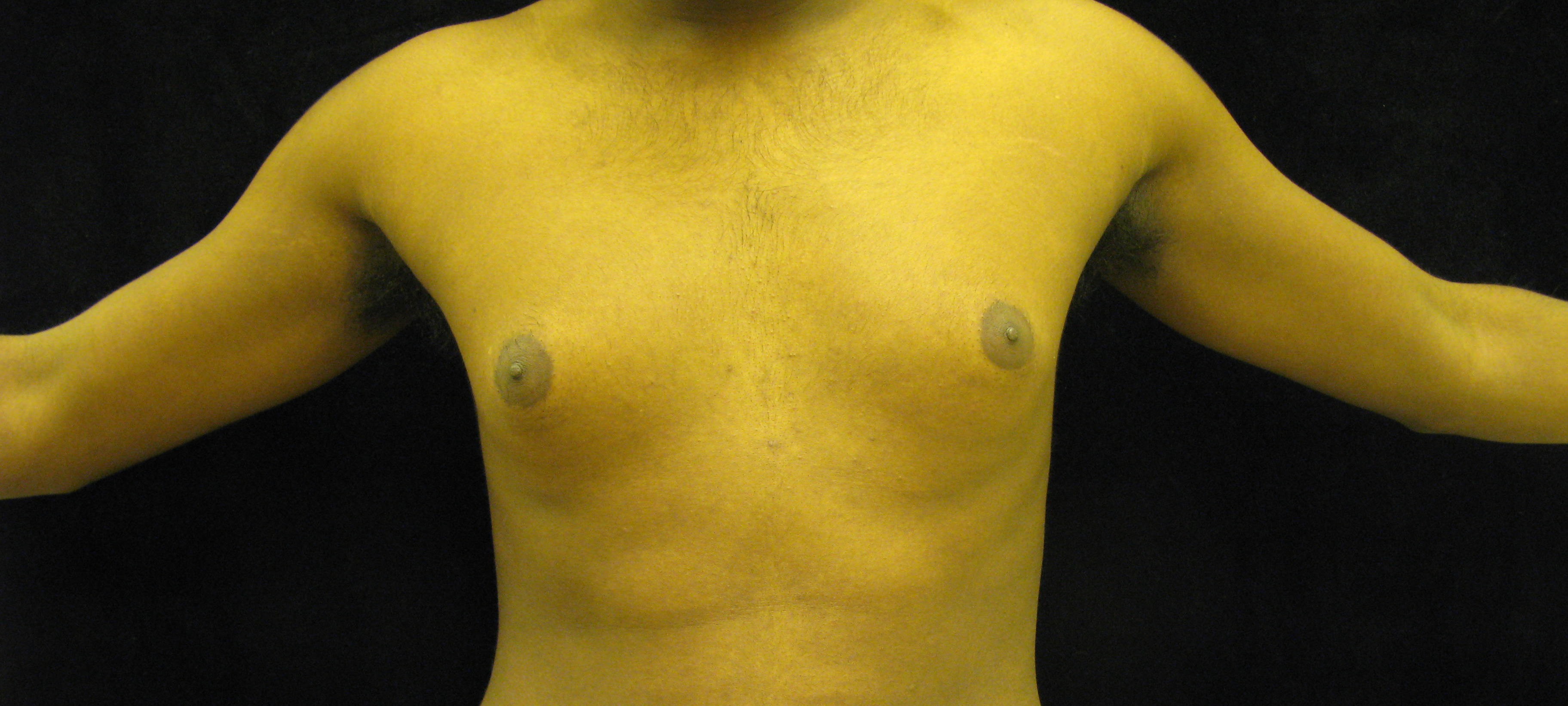 What is the recovery period after a Male Breast Reduction?
Depending on the recommended procedure most patients can return to their regular activities within a week.
To book your consultation for Male Breast Reduction click here.
Why Choose Barry Lycka & Associates?
If you avoid certain situations or activities because you're afraid to show your chest, there are dermatologists in Edmonton that can help you. Barry Lycka M.D is an Edmonton dermatologist that specializes in cosmetic dermatology and liposuction, including male breast reduction. Call us today toll-free at 780-425-1212 to find out how you can benefit from cosmetic surgery, or fill out our online form. There's no need to continue to be self-conscious or uncomfortable about the way your chest looks