New Books!
Learn about restoring your natural beauty!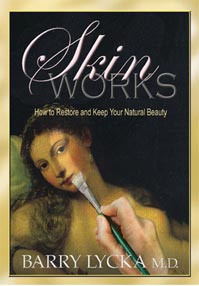 Dr. Lycka wrote this fourth edition book, Skin Works, to emphasize how central your skin is to your youthfulness and beauty.
We now have a deep understanding of health and nutrition, and so many techniques and procedures, it's never been easier to look better and feel younger.
Inside you will find
An overview of your aging skin
How you should care for your face
Caring for your body: Cosmetic Procedures
Caring for Your Hair
Trends in Cosmetic Surgery
Take the First Step to Changing Your Life – Read Dr. Lycka's New Book!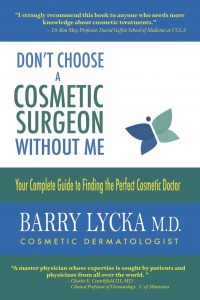 Dr. Lycka is excited to launch his new book, "Don't Choose A Cosmetic Surgeon Without Me: Your Complete Guide to Finding the Perfect Cosmetic Doctor"
With each passing year, the world of cosmetic medicine grows larger and more complex. New procedures, new techniques, and new equipment enter the field. New claims are made and new people offer their services. In his book, Dr. Lycka answers the very important question, "Who, or what can you trust?".
He reveals the top questions you should ask any doctor when considering a procedure, which trends are here to stay, and which you should avoid. He also reveals the top ten cosmetic issues he sees on a daily basis.
Learn everything you need to know about Rejuvenation and Revitalizing your skin!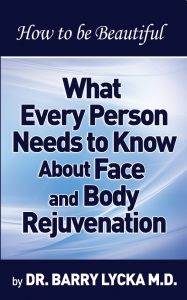 If you're considering facial or body rejuvenation, you're in good company. Millions of people have discovered the benefits of today's easy, effective, better-than-ever procedures – from smoothing wrinkles to removing scars. Dr. Laycka has created a comprehensive, one-stop guide to rejuvenation that addresses:
Common misconceptions about rejuvenation
Recent innovations that treat aging and/or sagging skin, fat pockets,                 cellulite, unwanted hair, varicose veins and more
What to expect before, during and after your procedure
Safety and affordability
Comfort the right doctor for you
Thinking Liposuction? Let Dr. Lycka provided you with all the information you need.
If you've ever considered liposuction, this is the book for you. Board-certified internist Dr. Barry Lycka has performed more than 10,000 liposuction procedures; in have, he performs more liposuction in a year than many cosmetic dermatologists do in a lifetime.
This book clears up common misconceptions about liposuction; describes what to expect from the procedure; and details what recovery is really like. Dr. Lycka also includes a comprehensive list of questions from prospective cosmetic dermatologists and how to weigh cost vs value when selecting a cosmetic dermatologist. Liposuction doesn't just change people's bodies; it changes their lives.
Request your copy of  Dr. Lycka's Books today!
Complete the form below and we will ship it to your front door.