Platelet Rich Plasma (PRP)
What is Platelet-Rich Plasma or PRP?
Sometimes called the "Vampire Facelift", the PRP procedure is gaining wide popularity across North America. This procedure uses your own blood to refresh your skin, smooth fine lines, and wrinkles, and produce new collagen.
How is Platelet-Rich Plasma or PRP preformed?
A small amount of blood is drawn from your arm. The blood is placed in a centrifuge and spun so that it separates. After 15 minutes, we take the PRP from the centrifuge and inject it into the skin.
The platelet-rich plasma stimulates new collagen to form at the injection site because it is enriched with platelets, stem cells, and proteins that stimulate growth. Essentially, the plasma tricks your body into creating new collagen!
What are the benefits of Platelet Rich Plasma (PRP)?
Tissue is regenerated and rejuvenated
Collagen production increases
It is non-allergenic
PRP can be combined with other aesthetic treatments
It is simple, convenient and causes very minimal discomfort
What kind of results can I expect after my Platelet Rich Plasma (PRP)?
Improved skin complexion, texture, and tone
Vibrant, fresh, and young looking skin
Softened fine lines and wrinkles
Skin that looks more plump and smooth
Results are usually visible within three weeks and gradually improve over time.
Before and After Platelet Rich Plasma (PRP)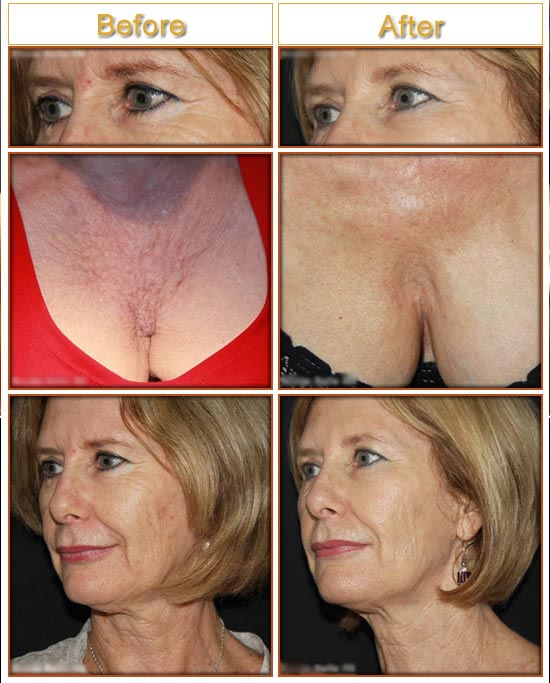 Learn more about Platelet Rich Plasma (PRP) or the "Vampire" Facelift
See how this revolutionary treatment can work for you by booking your appointment with Dr. Lycka!