Thermage
What is Thermage?
Thermage is a non-invasive therapy that uses radiofrequency waves to address aging skin and areas of your body. Thermage is clinically proven to help smooth and improve skin for an overall youthful-looking appearance. Treatment on average takes 45 minutes for the eyes and face and 90 minutes for larger areas of the body.
What can be treated with this procedure?
Thermage is an effective tool to treat your eyes, face, and body.
What are the benefits procedure?
• Eyes reduce fine lines, wrinkles and hooding for the upper and lower eyelids.
• Face tighten sagging skin and help define the jawline and lip. It is very effective to treat loose jowls, otherwise known as 'turkey neck'.
• Body tighten loose skin around the belly (a wonderful option after having children) and smooth unwanted bulges
The effects continue to improve for up to size months following a single treatment. Results can last for years depending on your skin condition and natural aging process.
What is the recovery period after this procedure?
For most the recovery period is minimal. You may experience a slight redness in the treated area however you should be able to return to regular activities.
What kind of results can I expect after this procedure?
Thermage offers patients measurable results after just one treatment. Results are very natural-looking, not drastic. Patients who have tried Thermage look younger and more refreshed.
If you want results that keep getting better with time, contact us for your personal consultation today!
Skin Tightening Treatments
Before and After Images of Thermage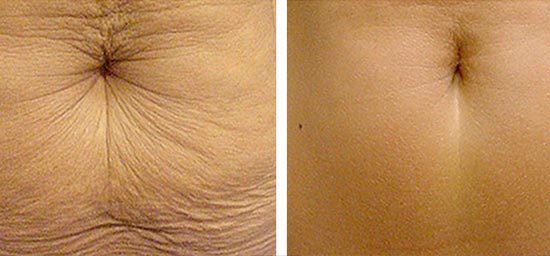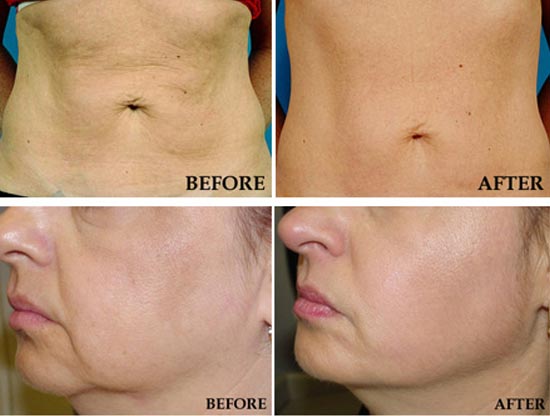 To see if this breakthrough, non-invasive procedure is right for you – call us or visit us today!