Top 5 Procedures For Men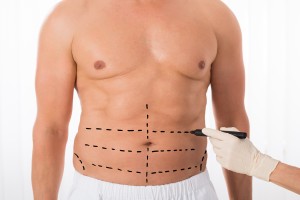 Let's face it Men's skin is different than women's period!
A confident, refreshed look is not just for women anymore! Male grooming used to consist of a bi-weekly trip to the local barber! But over the last five years, more and more men have been seeking a youthful and energetic appearance through cosmetic procedures, and have come to Dr. Lycka to receive treatment.
Our experience isn't unique, research suggests over $3.5 billion dollars was spent last year on male grooming and cosmetic improvements. This proves that men want to look and feel good, just as much as women.
What are the most popular procedures for men?
Smart Lipo Dr. Lycka performs a huge number of Smart Liposuction treatments on men to help them achieve firmer abdomens. Smart Lipo is an incredible technique for fat reduction and body toning. The system uses a tiny laser which means we can be incredibly gentle. Additionally, patients only require a local anesthetic during the procedure. The fast downtime means that men can discretely and quickly resume their normal activities.
Injectable Treatments Another popular treatment includes minimally invasive injections and fillers such as Botox and Restylane. These treatments are used to combat fine lines and wrinkles and will relieve a tired appearance. Botox blocks the nerve transmission to muscles, dramatically decreasing the appearance of frown lines. Patients typically see their treatments last three to six months.
Blepharoplasty (Eyelid rejuvenation) Rejuvenate your look by treated that overhanging skin to restore a youthful shape to the eyes. Take years off your appearance and book your Blepharoplasty procedure today!
Laser Hair Removal Many men struggle with unwanted back hair or chest hair. Waxing is painful and expensive over the long term. Consider Laser Hair Removal for men to get rid of these problem areas.
Dr. Lycka understands that men may be a little shy when it comes to considering the benefits of cosmetic surgery. But they can see great results and feel good about their body too!
Before and After Smart Liposuction: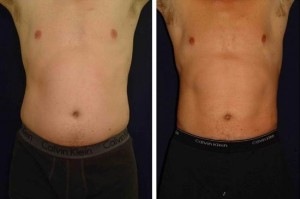 Want to look like your best self? Don't be shy. Call us or visit Dr. Lycka for a consultation today.